CropRadar Portal - New Look and Feel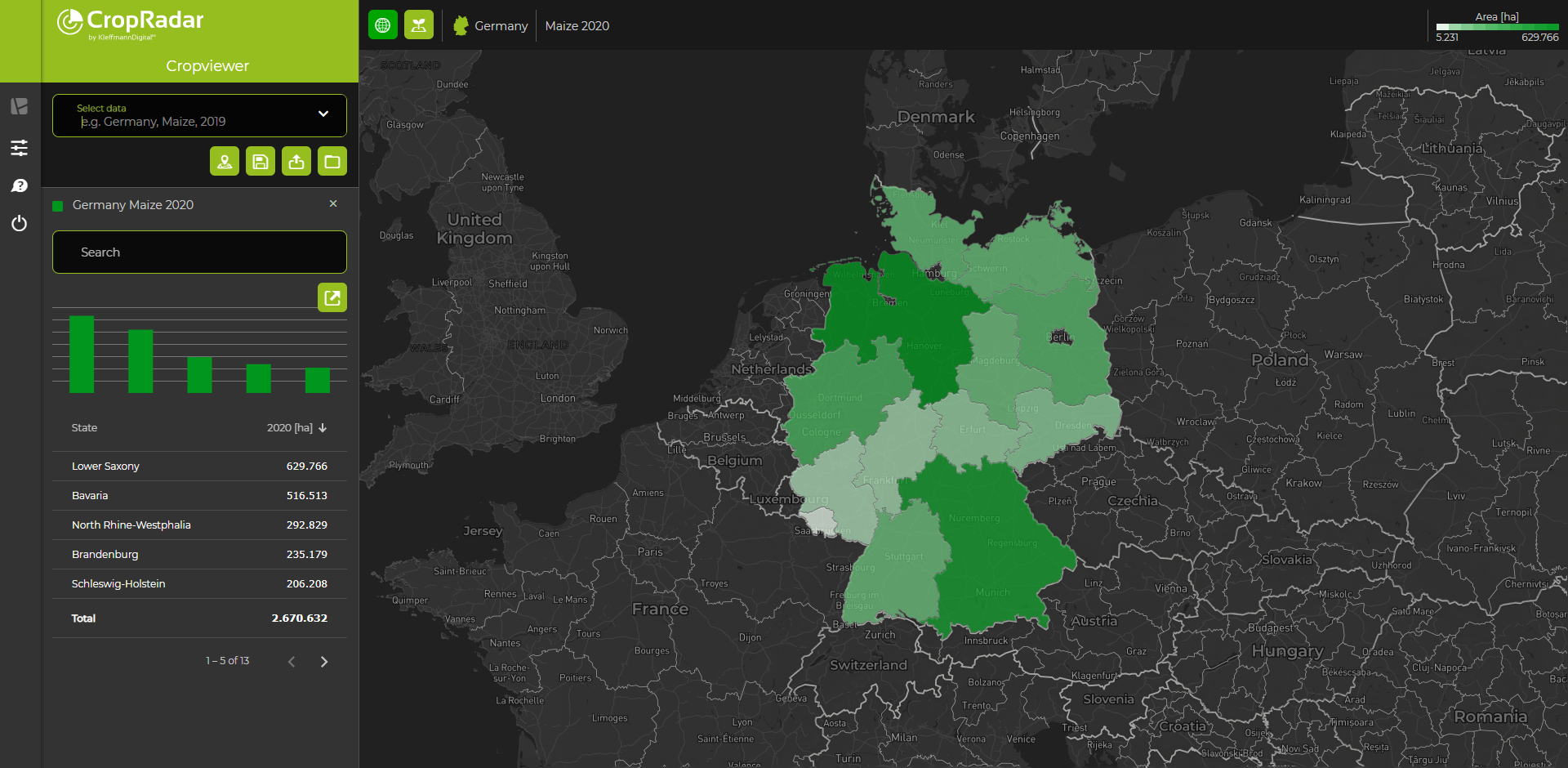 Modern – smart – intuitive. CropRadar, the leading crop monitoring system, has given its portal a "facelift" and now presents itself in a new, user-optimised look. The new interface convinces with its reduced design in dark mode, a clear symbol language and intuitive menu navigation.
For the new CropRadar portal, a special focus was placed on user-friendliness in order to offer our customers an even better service. Based on empirical values and customer opinions, data from worldwide cultivated areas can now be retrieved and exported even more easily and quickly.
Compare crops with the automatic split screen view. View different regions and export the data for your business purposes. The CropRadar portal is available in many languages and the data can be accessed anytime and anywhere.
As an independent system of Kleffmann Digital RS GmbH, CropRadar offers neutral and precise data of worldwide crops. You are not yet using CropRadar? Then please contact us.