CropRadar expands to Argentina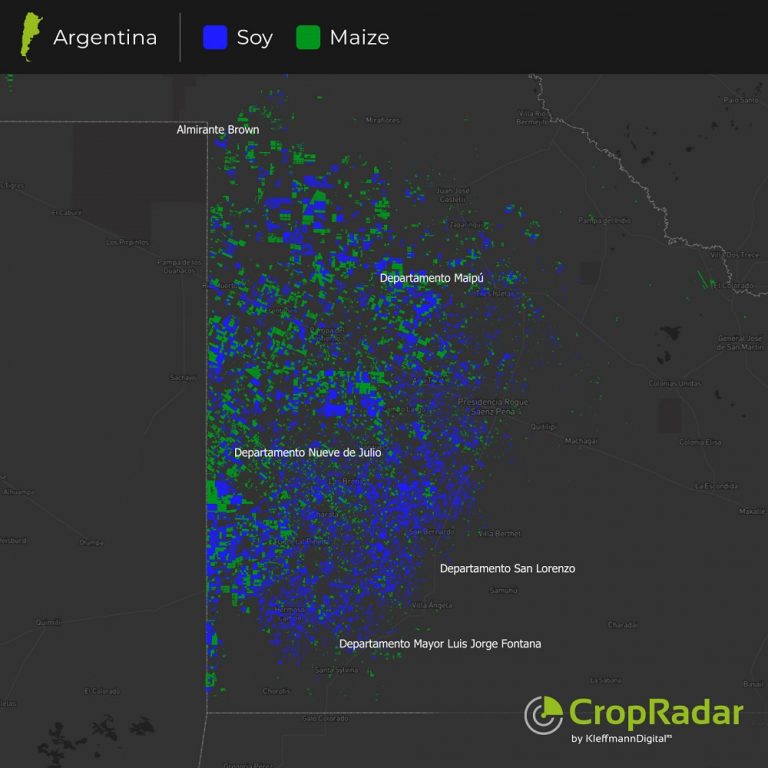 After covering Europe for all major arable crops, CropRadar will also provide an independent satellite-based view of acreage down to postcode level for soybean and maize in Argentina from 2022.
You want to know more? Get in touch with us! The image shows a section of the Chaco province.