Development of winter oilseed rape in Ukraine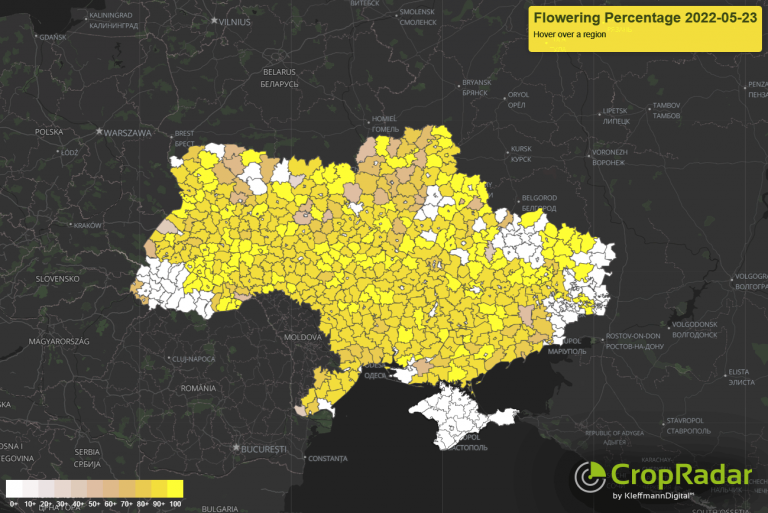 In January 2022, CropRadar measured more than 1.1 million ha of winter oilseed rape in Ukraine. This was before the war. Due to prolonged low temperatures in large parts of Ukraine, the winter oilseed rape started flowering late. On April 6, the CropRadar Flowering Observer shows the first flowering fields in the Sarata raion, which has the most winter oilseed rape fields in the most important oblast of Odessa with about 15,000 ha.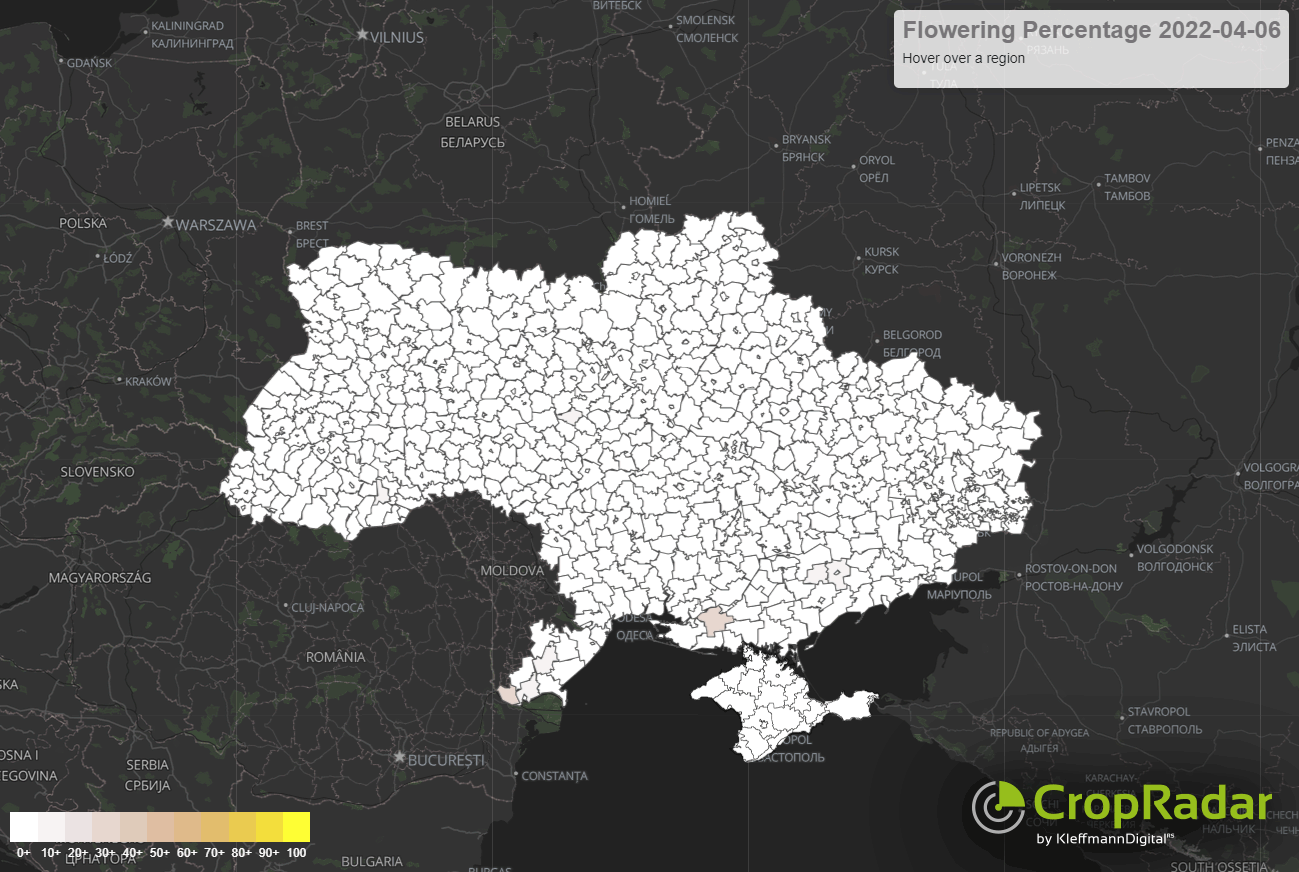 What is the condition of the fields now? Many fields are not in good condition due to the impossibility of spring spraying. In February 2022, biomass productivity was at a similar level as in 2021. In the meantime, the development has clearly declined, as the following example picture shows. Some fields that were already very well developed in winter show normal flowering (green border), while many others show only slight flowering and patchy development (red border), with the bare soil showing through.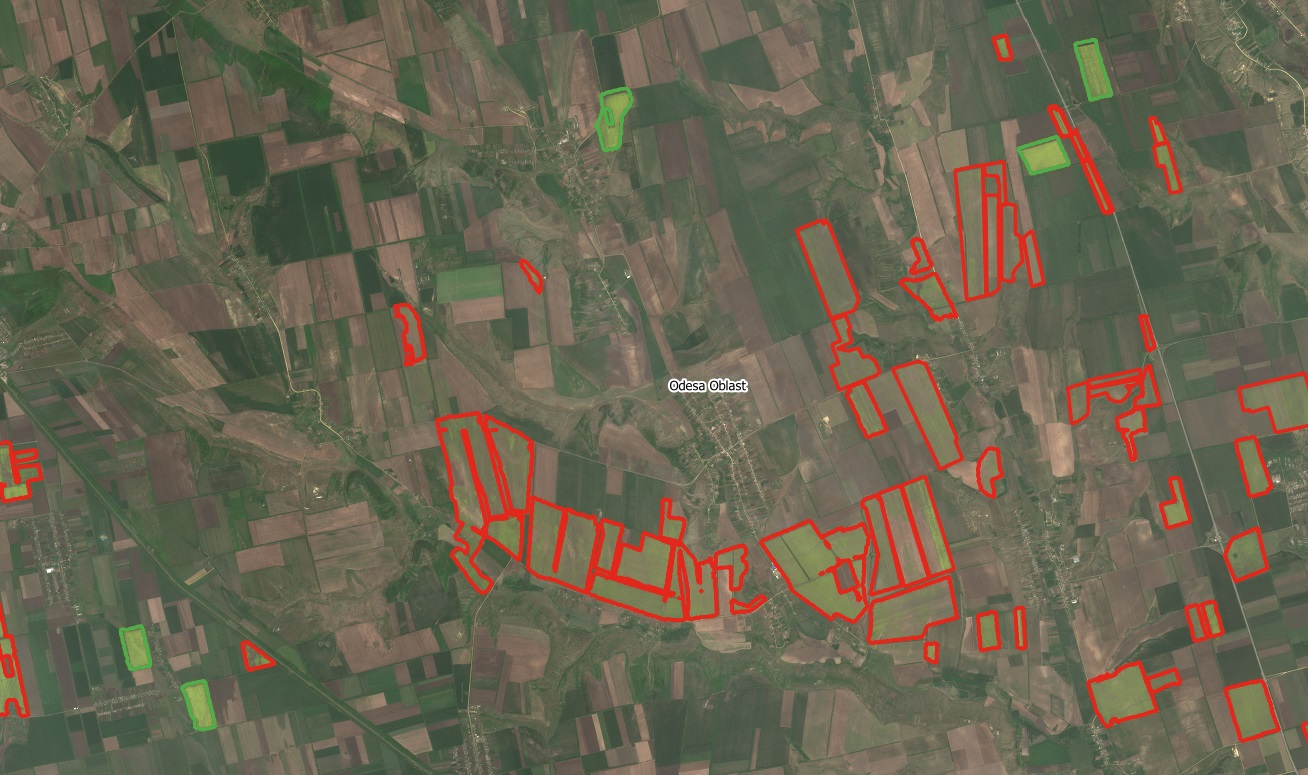 CropRadar will soon publish an update on how many ha have been lost to the war or will deliver a lower yield.