Go live CropXplorer – Biomass and weather trends always in view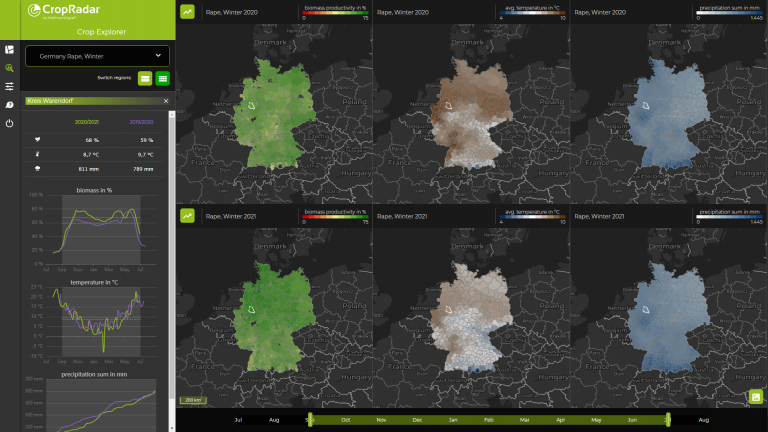 How is the current growing season developing? What influence does the climate have on biomass? With our new CropXplorer feature, you always have an eye on the developments. CropXplorer visualises the biomass and weather trends in the current season. This provides you with interpretation aids for the development of crops.
In addition to a biomass report that covers the entire period from sowing to harvest, weather data (total precipitation and temperature) are displayed at regional level. The period to be considered can be changed via a slider. In addition, two years can be brought into relation so that the percentage and absolute changes in biomass, temperature and precipitation can be visualised compared to the reference year.
Analyse the climate conditions over the crop season and visualise the biomass development of the crop areas we have displayed in CropRadar. With CropXplorer, you now have a helpful feature for yield forecasts.
Are you interested? Then please contact us!