Huge decline in harvestable winter oilseed rape area in France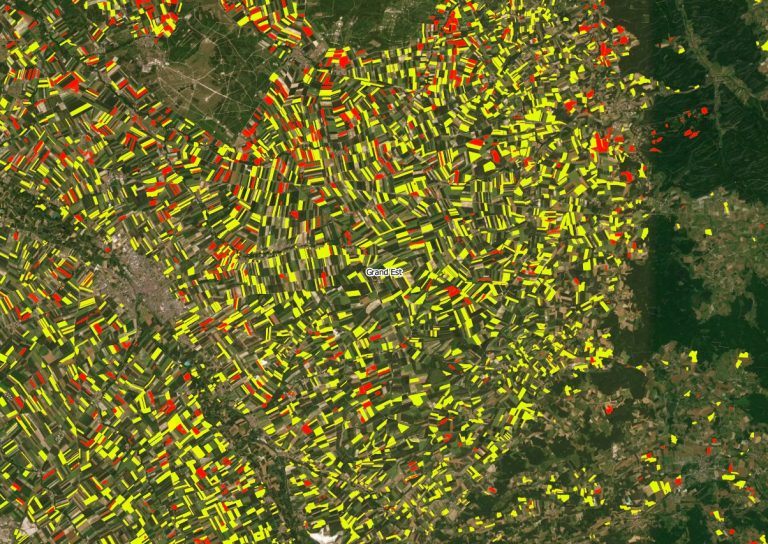 Kleffmann Digital measured, by end of May, the harvestable winter oilseed rape area across Europe using the independent crop monitoring system CropRadar. In France, the area dropped from than 1 million ha down to 913k ha.
Especially in Grand Est the area was reduced by more than 50% and is now 102k ha. The picture gives you an impression about the decline. The yellow fields are from the previous year, the red ones are from this season.  There are various reasons for the decline, like less favourable sowing conditions, too dry in many regions or the late frost in April.
For the 2022 season, Kleffmann Digital expects an increase of the winter oilseed rape area for France and most of the other European countries. As a cash crop, WOSR still provides a healthy return and the European RED II target could be also a driver.
Would you like to know more about the current cultivation figures and area distributions of WOSR in Europe? Then get in touch with us!