New on CropRadar: Current figures on maize Italy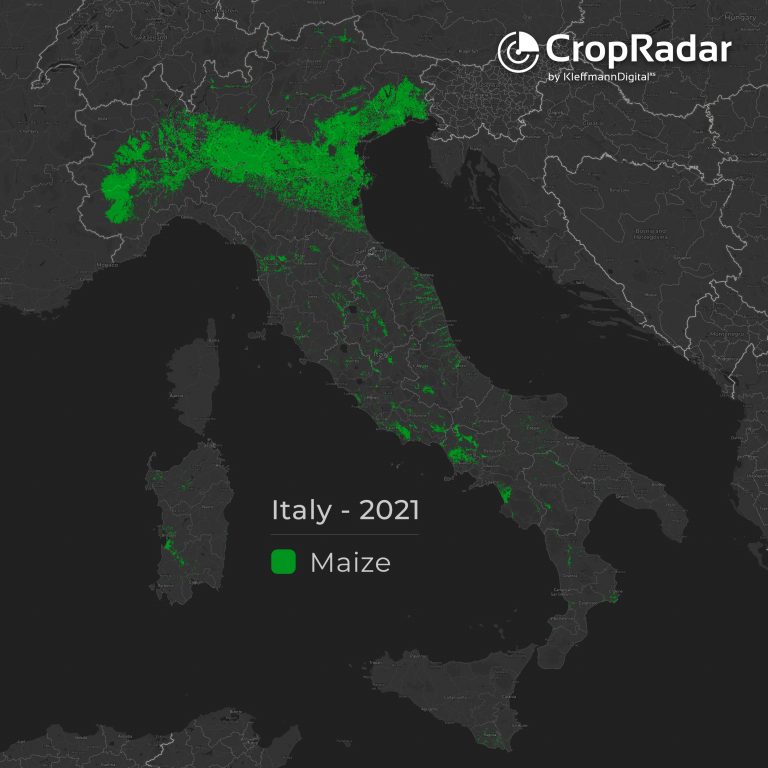 There is more to Italy than pizza, pasta and wine. The country also plays an important role in maize cultivation. At CropRadar we have calibrated maize areas in Italy for the first time. Is the maize area larger or smaller than 1 million hectares this year? What do you guess?
CropRadar has the answer! We can provide you with maize areas down to postcode level for all countries in Europe. Please feel free to contact us!