Soybean cultivation in Austria at record level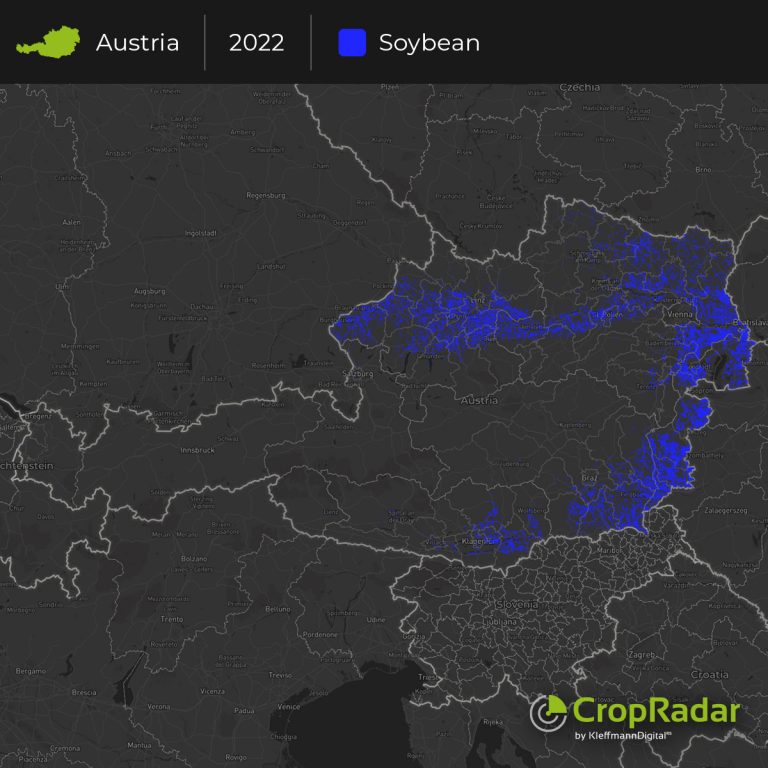 CropRadar has measured a cultivated area of more than 90,000 ha in Austria for 2022. For the first time, the largest federal state is Lower Austria with about one third of the cultivated area.
With the increase in soybean cultivation, Austria is in line with the European trend. The demand for domestic non-GM soy, the high fertiliser prices and also the increasingly hot and dry climatic conditions are leading to an increase in cultivation area in many European countries.
In Ukraine, the soybean cultivation is at the previous year's level, but it remains to be seen what the yields will be.
For further crops for Austria please contact us!