Three countries - one crop. Snapshots from the field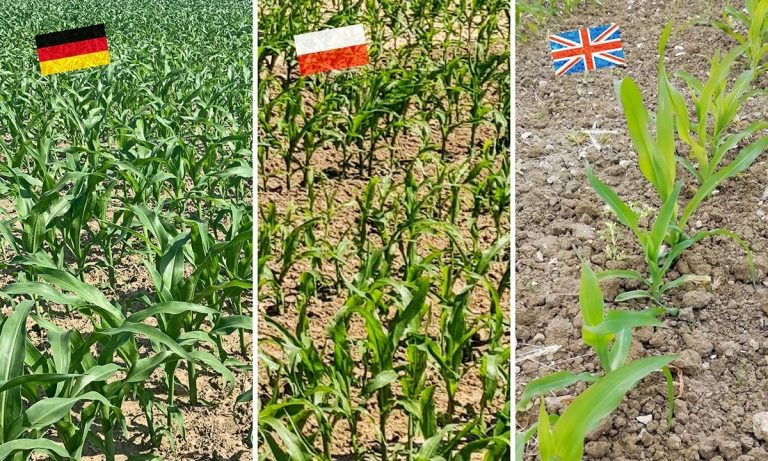 Maize is growing and thriving all over Europe. Our people on the ground regularly send snapshots from the field. For example, of the current maize development in Germany, Poland and England. Despite a late sowing this year due to cool weather conditions, the plants are developing very well overall.
The photo from Germany was taken in a field in Baden-Württemberg. In Poland we were in the Podlaskie region and in England we explored the South East.
Twice a year we send our staff out into the field to collect ground truth data from different crops to train our algorithms.
With CropRadar, we monitor maize development in many countries in Europe.