Winter cereals in Germany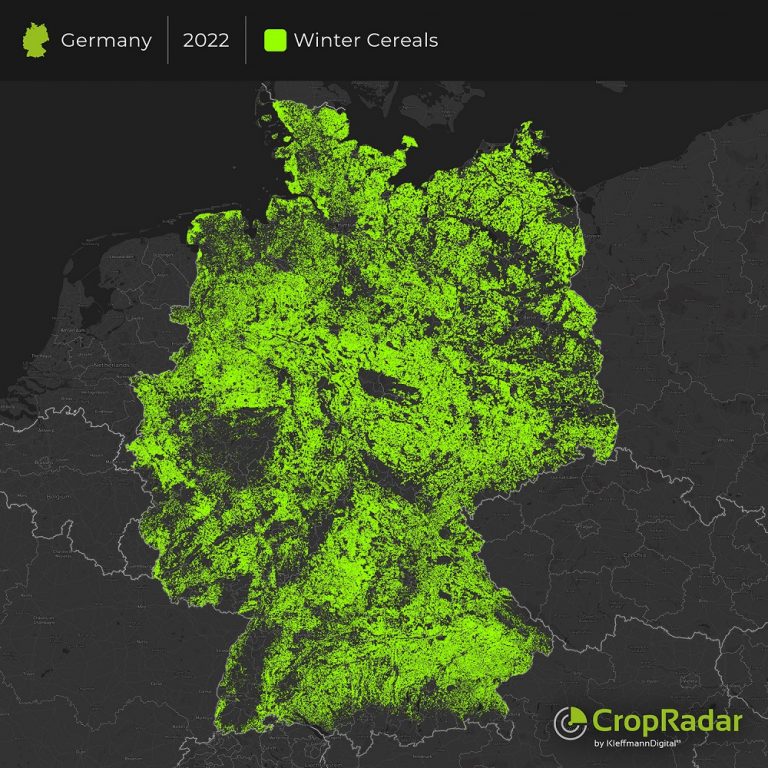 Winter cereals are grown almost everywhere in Germany, except in densely forested areas. The Black Forest, the Rothaar Mountains, the Harz Mountains and the Odenwald are clearly visible in the visualisation from CropRadar.
The current cultivation areas from the 2021/22 season are now available in CropRadar and can be evaluated down to postcode level. Please feel free to contact us!