Winter wheat in Germany for 2021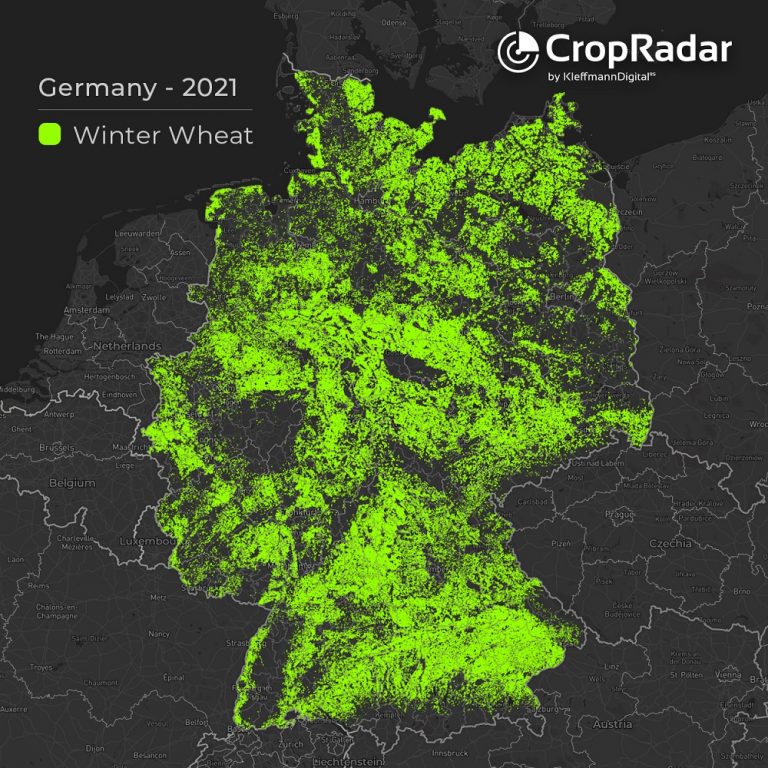 CropRadar has taken the next big step to distinguish between the different cereal crops. Here a view of winter wheat Germany in 2021. A quite wet spring that caused many diseases. You want to know more? Our CropXplorer could deliver more insights.
CropRadar can provide you with the winter wheat areas down to the postcode level for many countries in Europe. Please feel free to contact us!