#MonitoringMonday – Germany's largest orchard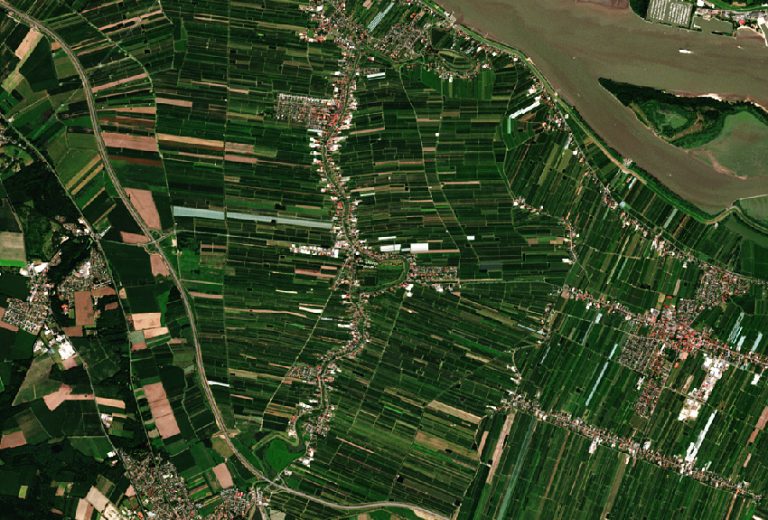 Apples, cherries and pears as far as the eye can see. Around 10,500 ha of fruit-growing land stretches over 35 kilometres along the Elbe from Stade to Hamburg. The "Alte Land" is the largest fruit-growing area in Germany.
Around 90 percent of the area is used for apple growing. The typical narrow long fields directly behind the farms can be seen very clearly on our satellite image today. This historic field layout dates back to the late Middle Ages and has been preserved to this day. Indeed, fruit growing along the Elbe marshes has a tradition dating back over 600 years.