New on CropRadar: Latest winter wheat figures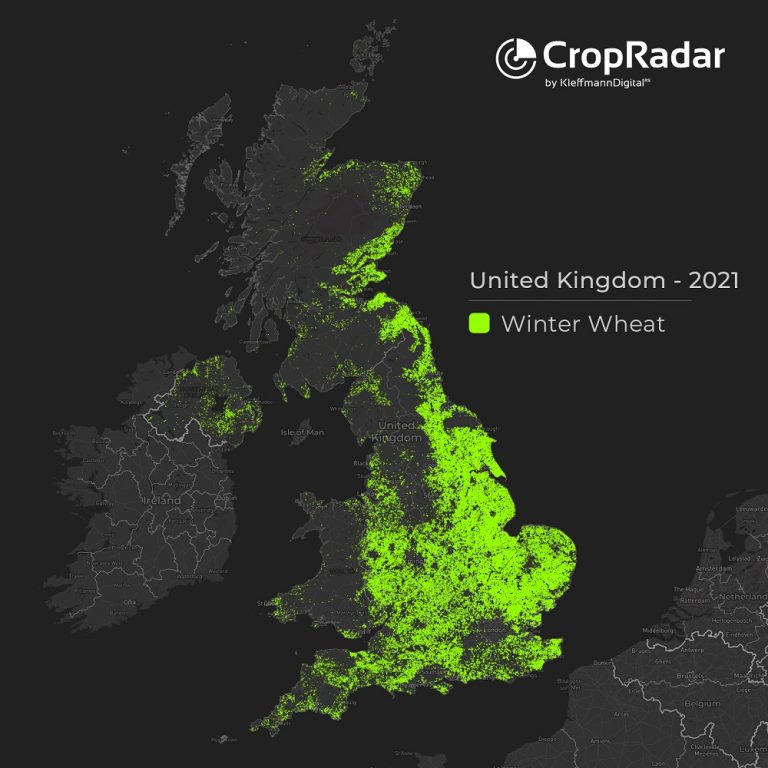 Despite the well-known cloud problem in the United Kingdom and the general challenge to differentiate between cereal crops, we have classified winter wheat as a new crop in our BI tool CropRadar. The first figures are available for UK and Germany. Other countries will follow shortly.
CropRadar can provide you with the winter wheat areas down to the postcode level. Please feel free to contact us!